How do we measure success at GetFive?
Our mission is to make a difference in the career of every individual that we have the pleasure of supporting. We aim to reduce the anxiety of job search, restore confidence and get results.
We like metrics as much as the next guy. But, every job search and every career are different. It is the unique story of each individual and our impact on their careers that is our measure of success.
See some of these amazing stories below.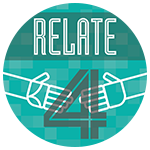 "At the end of this, I've come out more confident, clearer about who I am and what I really want."
Naomi Lippin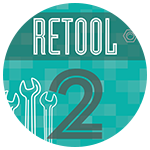 "I wanted to [take] the [GetFive] approach, and it was a really good introspective learning experience to get to know yourself better.  And it really [...] did make me a better candidate for the job. "
David Blocher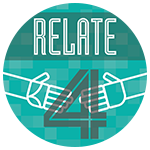 "I learned [at GetFive] how to put together good stories that would really communicate what I could do and what I was capable of.  I think that worked really well."
Sara Tenney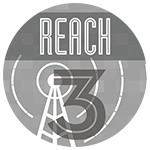 The process was very helpful to me, incredibly helpful.  When I first started, I wasn't sure if it was going to work out for me, [but] then I just let go and [started trusting] the process.
Kyle Rivers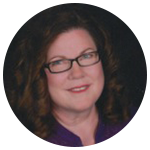 "Though I felt I knew a fair amount, [the certification program's teacher's] tips and techniques were so powerful and so current that I immediately went to all of my private clients and had them change their [LinkedIn] profile, as well as my own. I feel that it is a way to allow clients to be more passively recruitable to use some of his recommendations."
Bonnie Halford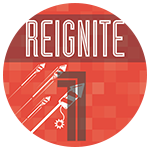 "It enabled me to [feel] confident about the skills and the talents that I was bringing to the table.  After sharing my Seven Stories with [my GetFive coach], I felt that I could now approach this job search from a place of strength, ready to embrace the possibilities."
Lisette Bernal-Cruz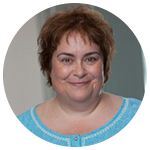 "It's a methodology that's been around for over 30 years and its been helping clients successfully get jobs. So that in and of itself was a buy in for me."
Teri Coyne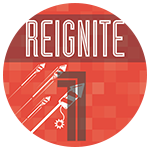 "What worked for me was that GetFive was basically everything."
Marion Hammon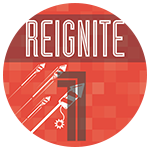 "My resume improved tremendously thanks to GetFive and I had great individual coaching from [my GetFive coach] with that, and I also had great feedback in the group session."
Rachel Lord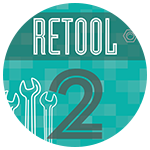 "You get inspired by what other people do, and that keeps you going at a time that is probably one of the most difficult in my life."
Victoria Fisher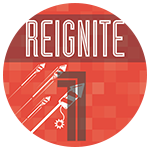 "First and foremost, GetFive offers support.  You have the support of your colleagues, [your individual] coach, and the group coach. I think it's definitely the way to go; I would suggest it to everybody."
Deborah Wells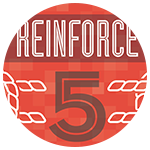 "GetFive's [daily career] blog is the best I've ever seen! It's so well done and well-written. I read it every day."
Gina H.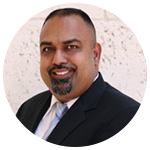 "GetFive embraces the positive learning culture that translates into successful coaches and furthers into satisfied clients."
Sunil Harrypersad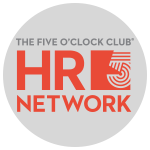 "I think [GetFive] thinks strategically about what HR professionals need and I think you get that sense when you come to the programs."
Carol Cantrell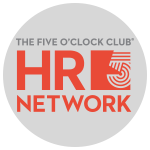 "GetFive has helped me to connect to other Human Resources professionals and learn from the things that they do. It has helped to keep me that much more informed on topics of compliance and other hot topics as they hit the Human Resource world."
Mary Jo Jacobs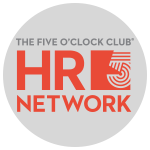 "GetFive presentations are always well curated, carefully structured and address pertinent issues being faced by HR professionals. They are a valuable resource for anyone in HR, regardless of experience."
Stephanie Garvey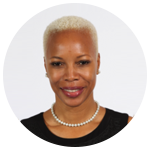 "It was a personal goal of mine to become certified through GetFive. As a former client, I felt I could bring a unique perspective to future coaching clients. The weekly webinars and the availability of [the instructors] throughout the course to provide ongoing feedback, reassurance and coaching [was the most useful]."
Tana Session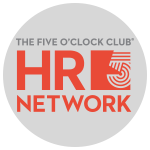 "The events are enormously helpful because there's so much going on in the employment world today and the legal briefings invaluable to [keeping up] with what's currently happening.  You can't beat the information we're getting here."
Eric Lange
Associate Director, 92Y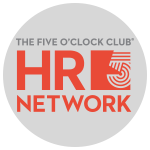 "I can always count on receiving value from GetFive, whether for outplacement services, executive coaching or inspiration from the Breakfast seminar series."
Hugh Thatcher
Vice President, Human Resources, MISA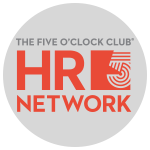 "It's really been better than any other form of outplacement I've been through before!  Much more actionable and accountable!"
Elizabeth MacKay
Senior HR Business Partner,
"GetFive method and guidance I received from my coach were critical to my success in landing my dream job...the step-by-step approach allowed me to discover hidden personality and professional qualities and I didn't even realize I had! My confidence level increased greatly and I was able to shift my mentality from a passive job-seeker to a proactive one."
"[My Coach] was more than a career coach. He helped me understand myself, my motivations, and my hesitations. He helped me overcome my own insecurities and realize the potential I can have. He helped me break down a huge project into reasonable steps and keeping me honest about what needed to be done next."
"after I lost my job I was devastated. GetFive got me back on my feet, helped me get my resume together and restored my confidence. After working at the same place for 10 years, I had no idea how to go about getting a job in the "new" world - GetFive and my coach gave me that confidence and know how! Thanks GetFive!"
"GetFive was most helpful to me in the revision of my resume, creating my LinkedIn profile, and developing my 2-minute pitch. I would highly recommend them for anyone who wants to find a job or just improve his/her presence in the job market."
"The [GetFive] method has really helped me navigate my job search activities in a systematic way. The support system including the insider meeting and weekly group meeting have also helped my job search effective and enjoyable."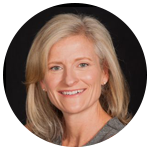 "[The certification program] gave me deeper insights into job search process, and confirmed much knowledge that I had. I found some of the measures that could be applied to one's job search to ensure structure, robustness and focus to be very helpful.  I found the interview prep strategies very helpful as well."
Carroll Welch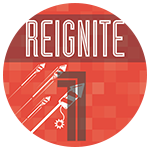 "Not only did I land a new job, on point with salary and location, but I did it relatively quickly and had three offers on the table."
Pat G.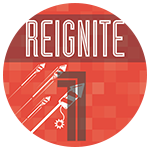 "[GetFive] provides a basis for lifelong skills. For instance, you learn what your strengths are, you learn what you're passionate about, you know what you're worth and you know how to talk about this with confidence."
Anne Benkovitz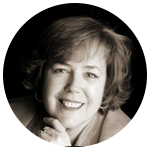 "The [method is a] systematic straight forward approach. Each tool building on the previous tool, to deliver great collateral marketing material, effective job search strategies and a more confident client."
Jeanet Lamoca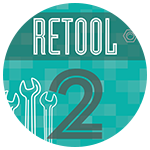 "[My coach] helped me discover my strength and confidence and [how to] position my passion and spirit."
Pamela C.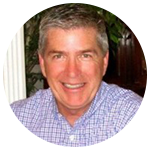 "This new pillar in my coaching practice has allowed me to serve clients in transition much more effectively."
Tom Rice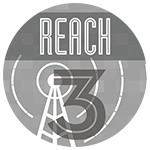 "[GetFive] gives you a focus for your job search, not to just throw out a wide net and see where you stick but to really have a good sense of direction of where you want to go."
Ashera K.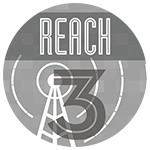 "Having the confidence that I built working with my [GetFive coach] just made all the difference."
Gabrielle Steele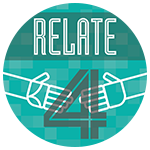 "[GetFive] came to be a great support group for me, it helped me be proactive with tangible goals and it gave me hope."
David M.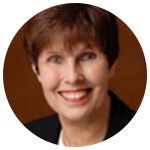 "It's exciting to see how well the GetFive job search method works regardless of the client's industry, position or age. Even when working with clients who have a difficult search, I can feel confident that they will find a new position."
Anita Attridge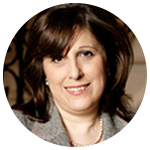 "Once I became certified I was fully confident and able to begin coaching clients.  Very few programs can deliver these results."
Geralyn Capelli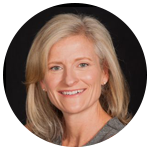 "GetFive certification has enabled me to connect with a network of coaches and other professionals, and it provides a lot of resources for my continuing growth and development as a coach. There's a lot of webinars, breakfast [seminars] and other information and resources that can really keep me continuing to grow and learn as a coach. It also has a level of recognition and validation that comes with it"
Carroll Welch
"I hadn't looked for a job in 24 years, and didn't know how to start, once I was laid off at an executive level. GetFive coaches and the executive support group were excellent resources during my job search. They provided practical advice, moral support and honest feedback, all of which were extremely helpful to me."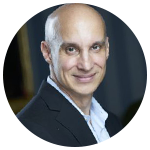 "GetFive [coach certification] program is simply the best out there. I know this because I attend many career-coach conferences where attendees have far more expensive certifications from well-known brand names, and I always feel like the de facto expert among experts."
Rob Hellmann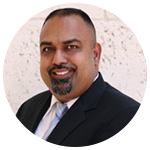 "The [certification] program added an additional layer of coaching security and a better level of coaching confidence. [It is] a really simplified method, but very organized in structure when it came to [using it in] coaching. It leads and points clients in the right direction and acts as a guide."
Sunil Harrypersad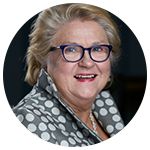 "GetFive is more proactive than reactive, it teaches you how to hone all of your clients skills and wants and needs and lifestyle and get them in a direction where they are taking charge of their lives."
Mary Walsh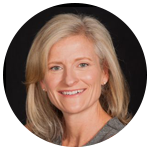 "I would highly recommend participation in the GetFive Certification program. It's a very robust and substantive and rigorous training program, and I found the instructors to be very top notch. It also has a level of recognition and validation that comes with it.  I completely expect and have already experienced sort of an uptick in my client business based on my having been certified by GetFive."
Carroll Welch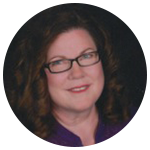 "If you are new to the career coaching business, this is an excellent way to get familiar with the techniques and procedures to effectively help clients get into new jobs and opportunities quickly. Or if you are a seasoned career professional as I am, I think the value is in the collegiality of being in a great e-community and also an opportunity to stay current in best practices."
Bonnie Halford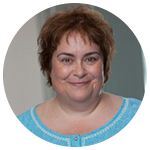 "For coaches that are looking to build their business, [GetFive] is a great partnership to get involved with because not only do you get the benefit of more experienced coaches to bounce things off of, you also has a unique business partnership where you get referred retail clients."
Teri Coyne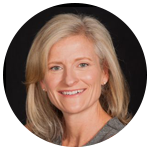 "Being certified by GetFive really pulled together a lot of information for me and gave me a lot of great new information in how to advise clients in their job search method.What I found most useful about GetFive method of job search was the many different frameworks and parameters and structures that it provides to give clients direction and a focus."
Carroll Welch