Our best in class partners complement our strengths and help us to provide optimized solutions for you.

SHIFT HR Compliance Training provides comprehensive training programs to engage employees, enhance workplace culture, and encourage diversity and inclusion efforts.  Our Prevention of Harassment & Discrimination online training program includes Unconscious Bias Awareness to address the root cause of harassment complaints and help foster a more inclusive workplace.
Visit us at www.shiftelt.com to view a preview of our training course and our course library on our website.

Founded by Peter Phelan, a Global Tech Chief People Officer turned Culture Doctor, ValuesCulture helps growing companies attract and retain top talent, slash recruitment expenses, and elevate team performance. ValuesCulture leverages data to define what makes your organization a uniquely compelling and rewarding place to work.
ValuesCulture offers bespoke Data Driven Organizational Culture Care solutions: Assessment, Audit, Branding, Codification, Definition, and Evolution!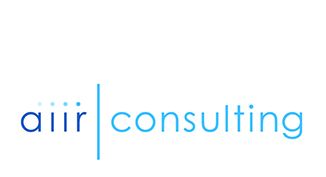 AIIR Consulting is a global business psychology consulting firm dedicated to building amazing leaders through Executive Coaching, Leadership Development, and Team Effectiveness. Founder and CEO, Dr. Jonathan Kirschner, pioneered The AIIR® Method, a four-phased process for creating sustained behavioral change through Assessment, Insight, Implementation, and Reinforcement.
AIIR Consulting combines evidence-based techniques, proprietary tools, and innovative coaching technology, empowering leaders to drive incredible business results. To learn more, visit www.aiirconsulting.com.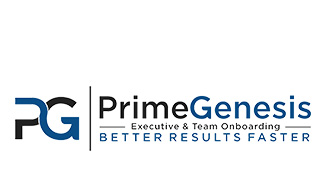 PrimeGenesis accelerates leaders and teams to deliver better results faster through critical transitions, leading to short term and lasting success for the leader and the organization. Using our 100-Day Action Plan process, leaders quickly build a cohesive team, align around strategic, operational and organizational actions, and dramatically accelerate value creation. New leaders and their teams get done in 100 days what would normally take 6-12 months
We've been able to reduce failure rates from market levels of 40% to less than 10% for our clients. Our top 10 clients have used us over 180 times.
HR Consultants, Inc. (HRC), based in Johnstown, PA, provides customized HR outsourcing, HR technology solutions, consultation, training and education services designed to improve the competitive positioning of your organization. Our quality services are delivered with a flexible approach that exceeds customer expectations. HRC is a pioneer and leader in the professional services industry, achieving internationally recognized quality standards – ISO 9001:2015 certification of our quality management system. In addition, the core competencies of the firm include over 100 years of combined experience of the consulting and training team conversant and educated in related fields of study. Our staff earned and maintain nationally recognized credentials including SPHR, PHR, SHRM SCP and CCP.