Take Command
of Your
Opportunities
Harness the power of the industry's best job search method. Get the digital tools and the coaching support you need to successfully execute your job search. The Method
Our proven, research-based 5-Step Method guides the job seeker back to career success and restores confidence in record time.
The Tools
Use the G5 Hub to get access to game changing tools that will make your job search more efficient.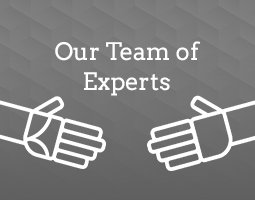 The Coaches
Affordable access to certified and highly-trained coaches. Our weekly small group coaching sessions help you set goals and achieve them.
What is the Value of the Career Insider Program?
Your Targeted Annual Salary
Number of Weeks Spent Job Searching
Value of Returning to Work Faster
–
The Career Insider Program Could Be the Best Investment You Ever Make For Yourself
Invest in Your Career - You Deserve It
Our All-in-One plans add expert coaching for a more hands-on and personalized level of support.
5 Hour Flex Plan
5 Hours of Flexible Private Coaching Hours

2 Months of G5 Hub Job Search Portal Access

Weekly Small Group Coaching Session and Interactive Workshops
10 Hour Flex Plan
10 Hours of Flexible Private Coaching Hours

3 Months of G5 Hub Job Search Portal Access

Weekly Small Group Coaching Session and Interactive Workshops
15 Hour Flex Plan
15 Hours of Flexible Private Coaching Hours

6 Months of G5 Hub Job Search Portal Access

Weekly Small Group Coaching Session and Interactive Workshops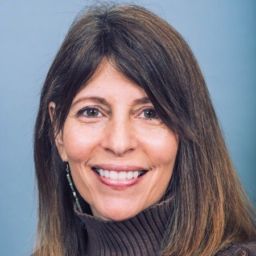 "I had not had to look for a new position since I was in my 20's. After nearly 28 years at one company I was frightened and overwhelmed. The material GetFive provides was a life saver and my GetFive coach was so incredibly supportive and optimistic. She helped change my whole outlook on the job search process and answered my emails at all hours of the day. I landed a better job than I could have ever imagined!"
Lisa Staras Abrams
Senior Human Resource Business Specialist, Healthcare IT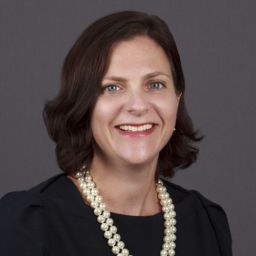 "GetFive got me focused and kept me on track to find my next position. GetFive's proven methodology helped me to be more assertive and consistent with follow up which ultimately pushed me over the goal line into my next role. The small group weekly coaching check-ins were invaluable and a great morale booster during my search."
Jennifer Ralph
VP, Head of People, Information Technology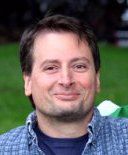 "Unemployment can be a time of self-doubt and questioning one's value. GetFive not only provides the tools to help in your job search but more importantly group discussions to share thoughts and ideas with people in the same situation and compassionate career coaches to help guide you through this period."
Dean Fiorino
Ecommerce Product Manager, Nonprofit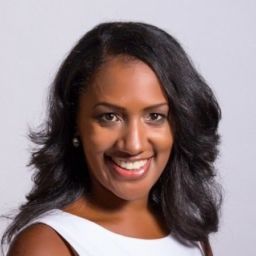 "GetFive was invaluable to every step along the way of securing my new position - from resume review, to interview prep and negotiations, they helped me think about and prepare for every stage of the job search process. They were responsive, thorough and encouraging. The best career coaching service I've ever experienced, and I've tried 3."
Group Director, Media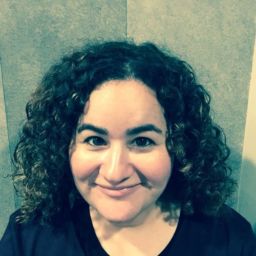 "I gained so much insight from the program on how to do everything for my search including writing and delivering my pitch, creating a strong resume, and crafting a LinkedIn profile that got results. The program also taught me how to interview and navigate negotiations. This was the first job search where I felt in control and had the confidence to go after the job I wanted."
Dassi Zeidel
Project Editor, Publishing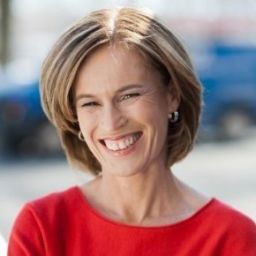 "And that's the thing about coming to GetFive. You get inspired by what other people do and that keeps you going at a time that I think is probably been one of the most difficult in my life."
VP, Corporate Counsel, Financial Services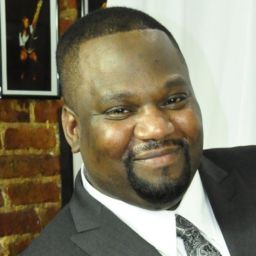 "'So, you know, you have just lost your means of employment and you are questioning yourself, your abilities, whether you are marketable or not.  You may have done a perfect job in the past, but your ego is a little bit crushed.  My GetFive coach was able to remind me of the value I bring to a position and to help me get my mind focused in terms of properly marketing myself."
IT Director, Financial Services
After I purchase a subscription, when will I receive my login credentials?
Once your payment has been approved, you will receive a system generated email (usually within 15 minutes) containing your login information and steps to get started.
What does it mean to be a Certified GetFive Coach?
All of our coaches have completed our highly selective and intensive 2-month ICF-Accredited Certification Program. Our roster reflects a diversity of backgrounds, experience, and expertise that is unrivaled in career management. Our rigorous certification course ensures that every participant receives the same standard of quality, commitment, and personal attention from GetFive coaches. All GetFive Coaches are certified in the 5-Step Method, our results-oriented resume writing approach, and trained on LinkedIn by GetFive experts.
Where do the meetings take place? How many people are in a group and how is the group selected?
Our small group program is offered virtually throughout North America via conference/screenshare technology and in-person in NYC. Group size is targeted at 4-6 participants with similar career levels. A Client Success Team member will contact you via email when your subscription has been approved and provide info on your small group meeting options. If you subscribe outside of regular business hours (Monday – Friday, 8:30am – 5:30pm ET), a Client Success Team member will contact you as soon as possible the next business day. We move quickly – so you will be able to start attending your small group sessions soon after your purchase!
Do you have any resources I can use if I can't afford a subscription?
'The most important thing is that you have a good game plan for getting back to work. Get back to work even a week faster and our program has most likely paid for itself. So, we encourage you to think about the return on this investment compared to the weekly cost of a suboptimized job search. You can check out these tools for a taste of a what GetFive has to offer.
Can I request a private coach to complement my Insider subscription?
A minimum subscription of Digital Access is required in order to work with a private GetFive coach. Shortly after your purchase, you will receive a welcome email containing a link to create your Member Profile. If you're interested in a private coach match, you can check the appropriate box on the profile page and it will alert the Client Success Team of your request. A Client Success Team member will then contact you to complete an onboarding and facilitate a coach match and introduction. Private coaching rates vary. If you have a specific budget in mind, our Client Success Team will consider that information when matching you with a coach.
What is the schedule for the Virtual Workshops? What if I miss a live Workshop?
Our Virutal Workshops take place at 12:00pm ET every Monday (with some scheduled breaks). You can always find an up-to-date workshop schedule here . If you miss a Workshop, not to worry! Every Workshop is recorded and uploaded to the 'Workshops' section of the G5 Hub.
How does the subscription work and how long am I likely to need it for?
The Insider program is an invaluable companion in your job search. Thanks to the monthly subscription feature, you can keep it for as long or as short as you need it. After your free trial period ends, your credit card will be charged for the first monthly period. Your subscription will autorenew each month until canceled. To manage your subscription, visit the My Account page.
Do you have a referral program?
Yes! Refer a friend and earn an extra month of digital access to our G5 Hub! Email our client success team at [email protected] for more details!
Still have some questions?
Our team is eager to answer any questions about our Career Insider Program!