It seems like employers hold all the cards, and all you can do is just search and ask and hope. But you're smart, you have experience, so in your heart you already know this: it's not about them, it's about you.
What you believe about yourself and your strengths and your transferable skills. And how you take command of the process. A successful job search isn't asking, it's offering.
When you become a client of GetFive, you join a remarkable group of engaged, ambitious, proactive, and highly trained people.
We provide unmatched solutions — a step-by-step method that walks you through your job hunt with support, resources, and insights. You will work hard, learn much, and interact with some the smartest people you'll ever meet.
One result: a stronger, more strategic, more commanding you.
Another: job seekers following our famous method find their dream job in as little as 10-12 weeks.
Yet another: you will be ready not just for this career transition, but all of those that lay ahead in your career.
The

Career Insider

Program
GET ACCESS TO
ALL

THE SECRETS

The GetFive Career Insider Program is a value-oriented solution for job seekers and those interested in making a career change.

Harness the power of the industry's best job search method. Get the online resources and the coaching support you need to achieve your goals.

Conducted in a group setting, individuals get access to our top career coaches at a fraction of the cost of private coaching. The step-by-step program is designed to get you back to work faster by combining weekly group interactions with powerful digital tools not available anywhere else. The weekly small group interactions are strong motivators and create a sense of personal accountability. Our digital tools will guide you through our proven method, helping you to identify and reach targets faster and more effectively convert opportunities into offers.
Step-by-step program
Interactive Workshops
Small group coaching with a GetFive Certified Career Coach
Access to the Career Insider's Resource Room

Live and on-demand webinars
LinkedIn® training
'Discovery Tool' digital resource hub
Proprietary assessments and worksheets
Custom search tools & databases
And more

Private GetFive Members Group on LinkedIn®
Let's  

Get Started
STEP 1:  Choose Your Plan
STEP 2:  Select an Add-On
Request a Private Coach

1-ON-1 COACHING SESSIONS

Complement your membership with one-on-one private coaching to accelerate your career transition even further, particularly in the initial stages. Upon request, we can connect you with one of our certified career coaches for private coaching sessions.

Our coach-matching process reviews your background, your goals and level of accomplishment. All of our career coaches are GetFive certified, but rates do vary based on levels of expertise. Our coaches will tell you their hourly rates upfront.

$

0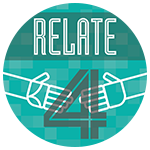 "At the end of this, I've come out more confident, clearer about who I am and what I really want."
Naomi Lippin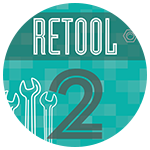 "I wanted to [take] the [GetFive] approach, and it was a really good introspective learning experience to get to know yourself better.  And it really [...] did make me a better candidate for the job. "
David Blocher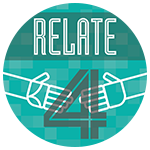 "I learned [at GetFive] how to put together good stories that would really communicate what I could do and what I was capable of.  I think that worked really well."
Sara Tenney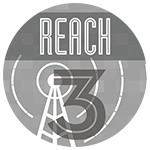 The process was very helpful to me, incredibly helpful.  When I first started, I wasn't sure if it was going to work out for me, [but] then I just let go and [started trusting] the process.
Kyle Rivers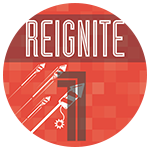 "It enabled me to [feel] confident about the skills and the talents that I was bringing to the table.  After sharing my Seven Stories with [my GetFive coach], I felt that I could now approach this job search from a place of strength, ready to embrace the possibilities."
Lisette Bernal-Cruz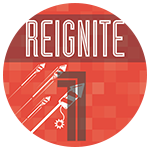 "What worked for me was that GetFive was basically everything."
Marion Hammon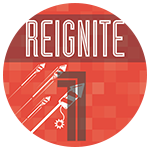 "My resume improved tremendously thanks to GetFive and I had great individual coaching from [my GetFive coach] with that, and I also had great feedback in the group session."
Rachel Lord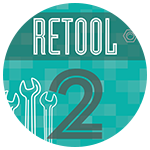 "You get inspired by what other people do, and that keeps you going at a time that is probably one of the most difficult in my life."
Victoria Fisher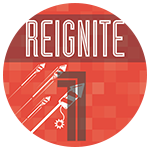 "First and foremost, GetFive offers support.  You have the support of your colleagues, [your individual] coach, and the group coach. I think it's definitely the way to go; I would suggest it to everybody."
Deborah Wells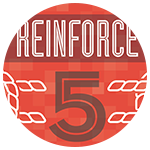 "GetFive's [daily career] blog is the best I've ever seen! It's so well done and well-written. I read it every day."
Gina H.
"GetFive method and guidance I received from my coach were critical to my success in landing my dream job...the step-by-step approach allowed me to discover hidden personality and professional qualities and I didn't even realize I had! My confidence level increased greatly and I was able to shift my mentality from a passive job-seeker to a proactive one."
"[My Coach] was more than a career coach. He helped me understand myself, my motivations, and my hesitations. He helped me overcome my own insecurities and realize the potential I can have. He helped me break down a huge project into reasonable steps and keeping me honest about what needed to be done next."
"after I lost my job I was devastated. GetFive got me back on my feet, helped me get my resume together and restored my confidence. After working at the same place for 10 years, I had no idea how to go about getting a job in the "new" world - GetFive and my coach gave me that confidence and know how! Thanks GetFive!"
"GetFive was most helpful to me in the revision of my resume, creating my LinkedIn profile, and developing my 2-minute pitch. I would highly recommend them for anyone who wants to find a job or just improve his/her presence in the job market."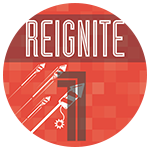 "Not only did I land a new job, on point with salary and location, but I did it relatively quickly and had three offers on the table."
Pat G.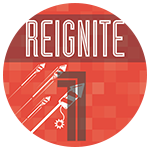 "[GetFive] provides a basis for lifelong skills. For instance, you learn what your strengths are, you learn what you're passionate about, you know what you're worth and you know how to talk about this with confidence."
Anne Benkovitz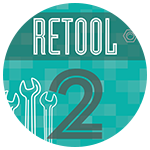 "[My coach] helped me discover my strength and confidence and [how to] position my passion and spirit."
Pamela C.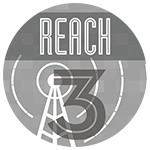 "[GetFive] gives you a focus for your job search, not to just throw out a wide net and see where you stick but to really have a good sense of direction of where you want to go."
Ashera K.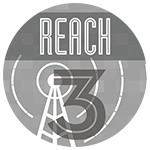 "Having the confidence that I built working with my [GetFive coach] just made all the difference."
Gabrielle Steele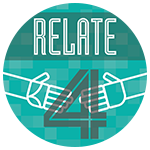 "[GetFive] came to be a great support group for me, it helped me be proactive with tangible goals and it gave me hope."
David M.
"I hadn't looked for a job in 24 years, and didn't know how to start, once I was laid off at an executive level. GetFive coaches and the executive support group were excellent resources during my job search. They provided practical advice, moral support and honest feedback, all of which were extremely helpful to me."