GetFive, a leading provider of modern outplacement and career development solutions, named its 2021 HR Hero Award Recipients today. The annual award, now in its 15th year, recognizes HR professionals for their outsized contributions to their organizations and communities. But, this year is surely in a league of its own!
Paraphrasing the Economist, boardrooms turned to their corporate finance chiefs when the financial crisis rocked the business world in 2007-09. During the 2020 pandemic, boards have relied on their HR chiefs to save the day.
"HR has been the rock that is getting employees through this crisis" said Darren Kimball, CEO of GetFive.
Nominations are sourced from our HR community. For each nomination received, a $50 donation has been made to World Central Kitchen, whose mission is using the power of food to heal communities and strengthen economies through times of crisis and beyond.
The four award recipients were selected from a long list of impressive nominations submitted by their industry peers:
Naveen Bhateja, EVP, CPO, Medidata Solutions 
Elevating The Strategic Role Of HR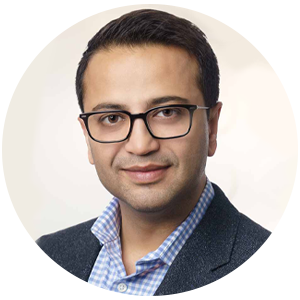 Medidata, a Dassault Systèmes company, was like a lot of companies in early 2020 dealing with the challenges of COVID-19, except for one big difference. Its mission is to be part of the solution.
Medidata has been at the forefront of the fight against the pandemic by virtue of its Rave Clinical Cloud Platform™, which has supported numerous R&D initiatives including some of the mega vaccine clinical trials you've read about.
The pressure to ramp up in the face of the workplace challenges and the challenges in everyone's personal lives was intense. The remarkable part of Naveen's story is his ability to execute critical initiatives on so many fronts.
Throughout 2020, Naveen Bhateja and his team continued to support Medidata's people during a year of societal upheaval. He enabled the company's growth, its equitable, inclusive culture, integration with Dassault Systèmes and scaling of the rapidly growing Acorn AI, which provides data and analytics solutions, and transformation of the R&D group. Over 800 people were virtually hired and onboarded while Medidata's platform has been supporting COVID-19 Vaccine Clinical Trials.
Among the many COVID-related responses, Naveen and his team rolled out a live coaching application that gave Medidata's employees access to a smorgasbord of coaching opportunities from life coaching to yoga instruction and beyond. Naveen believes that mental health is "a long-term strategy, not just a contingency play" and "one of the most crucial skills that companies will have to focus on if they want to be known as employers of choice."
On the diversity and belonging front, Naveen and his team pressed forward with an impressively long list of initiatives. To name just a few, they held "Courageous Conversations", trained managers on compassionate and empathetic leadership, and engaged Wharton professor Stephanie Creary to train its leaders on how to be better allies for underrepresented groups.
"Under Naveen's leadership, the People Team not only provided our technology organization with the tools and resources necessary to navigate going 100% remote in a challenging environment, they also supported us through a significant transformation of our group globally. " — Rama Kondru, CTO & CIO of Medidata.
Monique Jefferson, CHRO, New York Public Radio
Outstanding Volunteering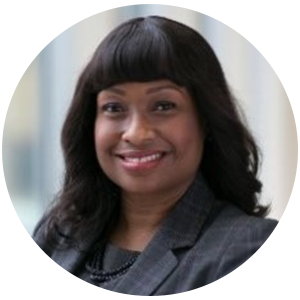 When you talk to Monique Jefferson, the first thing you realize is that her energy is contagious. She is incredibly passionate about advocating for people of color, especially young people of color. She believes that you "lift as you climb" and you will see by her efforts that she lives by this credo.
In addition to her new role as CHRO of New York Public Radio and her family life, Monique somehow finds time to hold key roles with three different volunteer organizations.
Monique is the current Youth Facet Chairperson of the Brooklyn chapter of The Links and has been a member since 2015. The Links creates and provides access to education, social, and health related opportunities for the students in Brooklyn communities. Under her leadership, The Links youth program has expanded from approximately 30 students to over 300 currently.
She is also a member of the board of directors of the CALIBR Global Leadership Network, following six years in executive roles. The CALIBR Leadership Network helps accelerate senior executive level readiness for high potential black mid-senior level managers. Monique is credited with raising the standard of servant leadership. According to her fans, she embodies the Toni Morrison quote "Remember that your real job is that, if you are free, you need to free somebody else. If you have some power, then your job is to empower somebody else."
Finally, Monique serves on the board of the National Association for African Americans in HR – Greater New York chapter. There, she mentors early to mid-career professionals and facilitates connections to expand their network.
Monique is inspired by her husband, who has been able to align his purpose and passion with his profession, focusing on the community housing segment of real estate development, and her two daughters. In turn, Monique inspires all of us.
Mark Rankin, CHRO, BeyondTrust
Elevating The Strategic Role Of HR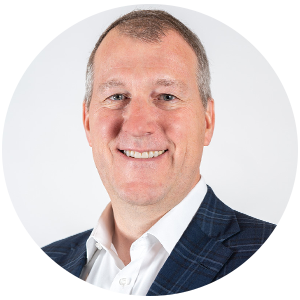 Mark Rankin brings a non-traditional approach to the practice of HR. While he has held roles as an HR leader at companies like Invesco, he draws heavily on his experience at strategic consulting firms like Bain & Company.
Mark is focused on creating success not only when it comes to hiring the absolute best people for the various roles in the business, but also empowering them to do their jobs successfully. At the same time, he remains focused on the overall employee experience with programs related to wellness, mentoring and diversity & inclusion.
Mark and his team were responsible for BeyondTrust's internal crisis management response to the ongoing coronavirus pandemic. The company was able to transition to nearly 100% remote work, virtually overnight, with almost no disruption in day-to-day operations. This enabled the BeyondTrust workforce to continue serving customers who needed access to BeyondTrust's business-critical remote working solutions to bring their own distributed workforces online quickly.
One of Mark's biggest influences was Judy Winfrey, a senior consultant at Hewitt. Mark has emulated her style of getting people together, providing direction, and most of all, making the team feel like they are going to win.
According to Mark, the key to Beyond Trust's success is a very responsive CEO and a strong leadership team that prioritized the changing needs of their employees as they adapted to the intense personal challenges of this historic period.
Teresa VirgenTorres, HR Director, Golden State Warriors
Compassion In Employee Relations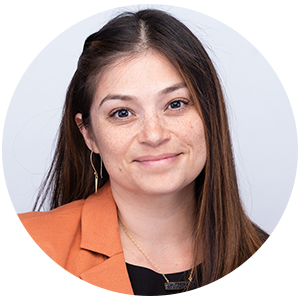 Teresa VirgenTorres's empathetic and supportive management style is what helps her balance the employer interest with employee advocacy and understanding.
According to her fans, Teresa's stance is always "Help me understand how we can help you." This listen-first outlook is a consistent virtue of Teresa's everyday work with the Golden State Warriors.
We knew how special Teresa was when we heard the story about the graveyard security shift at the Chase Center. Imagine how easy it would be to ignore this dedicated, but out of sight, group of employees. There aren't even any games being played there. But, not Teresa. Teresa made a point of connecting with each employee and making them feel valued. She let them know she was always available to them. When they seek her out, she finds it quite rewarding.
In recent months, Teresa has taken a leading role with helping the organization navigate the pandemic.  When the Warriors Community Foundation set up a Disaster Relief Fund for its part time employees who had been affected by the Pandemic, Teresa took it upon herself to personally reunite a plethora of lost checks that did not make it their recipients. Through it all she was excited and thankful to be able to help those in need.
Teresa gives credit to Erin Dangerfield, VP HR at the Warriors, who inspires her, motivates her, and allows her to grow. Building trust and connecting with people is important to Teresa. She wants to be a resource for anyone with a problem. That's what drives her.
About GetFive
GetFive is a leading provider of scalable solutions in Modern Outplacement (moving on) and Career Development (moving up). Our outplacement solution is built specifically to reduce the reputational risk associated with managing the ups and downs of the business cycle. If you can protect your Glassdoor rating, while preserving the freedom to manage your bottom line, you are way ahead of the game. Similarly, our career development solution helps you tap into the real potential of your workforce with a flexible, method-based approach that creates a greater level of commitment and motivation. Invest in the success of your employees and watch your employer brand thrive!  Learn more at getfive.com.