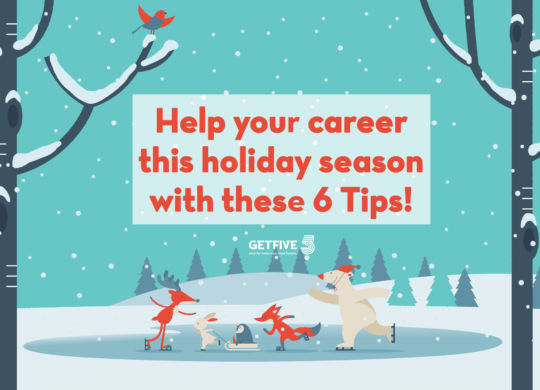 The holidays are a great time to reconnect with old friends and visit loved ones, and if you're job hunting or looking to advance your career, the many parties during the season also provide an ideal stage for networking. Holiday parties offer a great opportunity to get in front of people in a more relaxed setting, one where the mood is festive and key people are feeling social and approachable. To help your...
November 21, 2017
Read more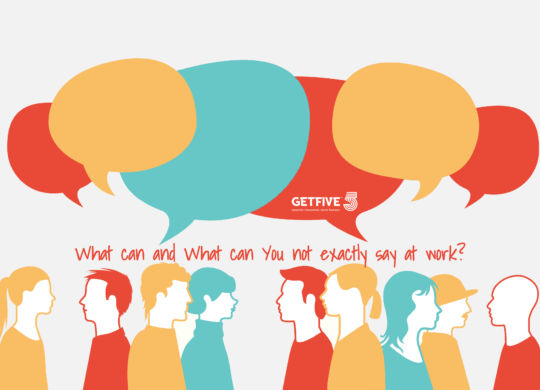 We live in a time when politics and personal opinion are polarizing the nation. Last year's presidential election was unlike any other in history. Then came the Women's March in D.C., the demonstrations in Charlottesville, and the #GoogleManifesto. This year the topic of standing versus kneeling during the national anthem dominated news headlines. No matter your beliefs, the First Amendment rights to freedom of speech are fundamental to what it means to...
November 20, 2017
Read more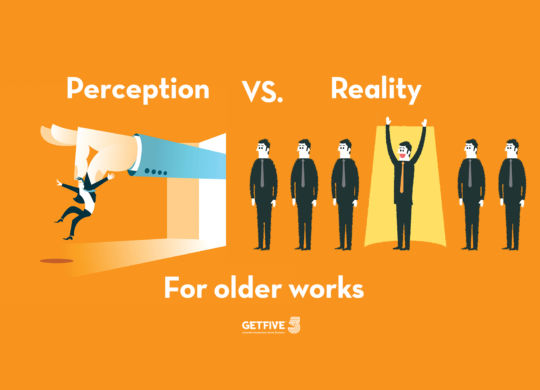 There is a widespread perception among job hunters that companies are only interested in hiring young people who they can pay less than more senior applicants. In many of GetFive's small-group strategy sessions, our more senior-level members point to three main reasons they think employers are passing them over for younger but less experienced professionals: They are viewed as too senior level or overqualified for positions Companies feel they cannot afford to hire them...
November 20, 2017
Read more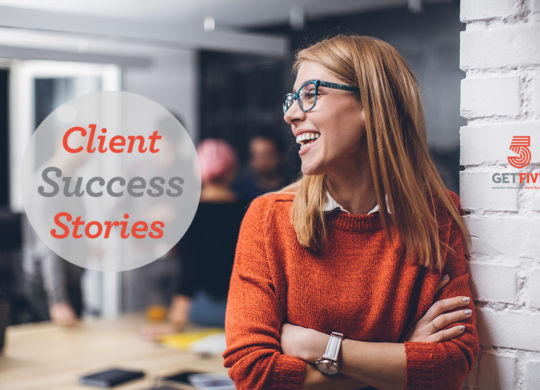 Though Mary Mooney had earned a law degree, she hadn't made substantial use of it. In fact, much of her work experience had been in book publishing. Due to her employer relocating the company where she worked, Mooney came to GetFive hoping to find the help she would need to get a new job. Mooney followed the GetFive methodology very closely, completing the extensive assessment exercises, doing the necessary research, following the networking...
November 16, 2017
Read more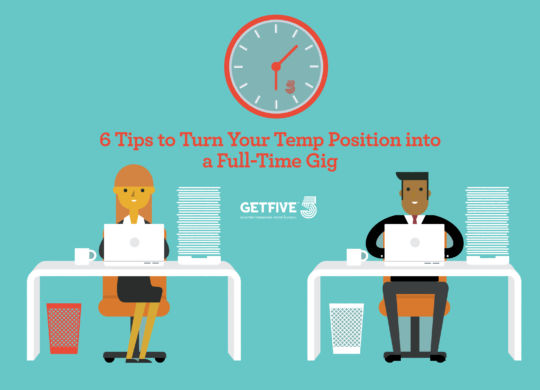 During the course of a year, U.S. staffing companies hire nearly 16 million temporary and contract employees, according to the American Staffing Association. This massive number doesn't include workers contracted directly with a company instead of via a staffing service. Bottom line: A lot of Americans are working as temps. Companies use contract workers for a number of reasons. They may need extra seasonal help. They might want to test out a particular professional before making...
November 15, 2017
Read more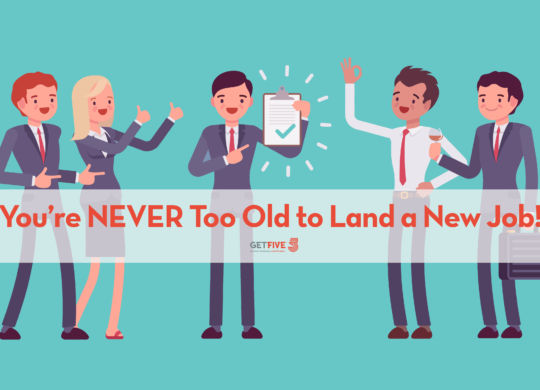 Too often, people believe those over 50 are doomed to have an especially hard time searching for a job. But many members and alumni of GetFive, some of them in their 50s, 60s and even 70s, have found that by embracing the 5-Step Method they were able to find a job. At GetFive, we believe a person's age may not be the reason for difficulty with searching. Of course, age...
November 14, 2017
Read more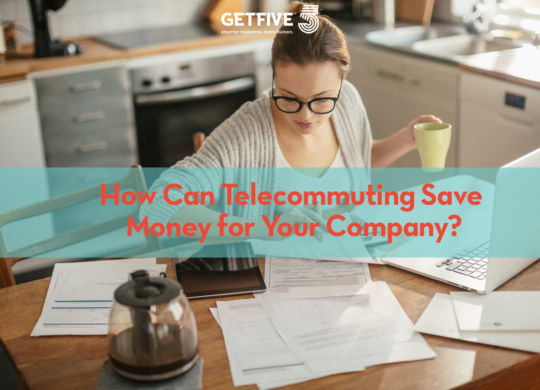 Telecommuting has been in the headlines recently, as several large companies have begun to pull their remote workforce back into the office. While the reasoning is likely complex, it's caused a lot of employees to go from satisfied to disgruntled. Telecommuting and flexible scheduling are employee benefits in high demand. Outside of salary, telecommuting is one of the most sought-after benefits across demographics. As technology grows, so too does the opportunity for...
November 13, 2017
Read more