Protect your Glassdoor rating, while preserving the freedom to manage your bottom line.
The proven, research based method that powers our modern outplacement and career management solutions.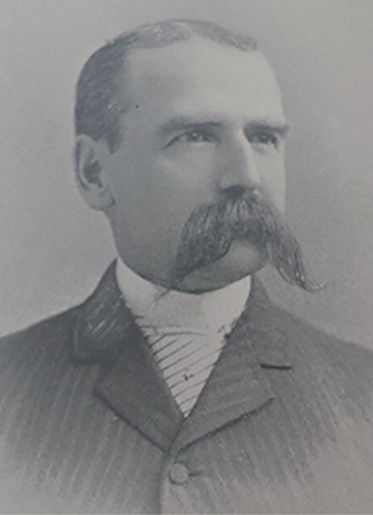 William B. MacKellar, a member of The Five O'Clock Club in the 1880's from "History of the Five O'Clock Club of Philadelphia" by J. Hampton Moore
The Curious History of GetFive
GetFive was originally known as The Five O'Clock Club. In the 1880s, while the rest of the world was discussing mustache fashion, businessmen in Philadelphia were establishing a reputable members-only club that brought together prominent members of the community to share cognac and cigars while they traded ideas and supported one another's endeavors. As this original club charter says, it was all "in a spirit of fellowship and good humor." These original Five O'Clock Club members clearly intended to have a good time while navigating their business lives.
Fast forwarding to the 1980s, this became the inspiration for our original name. Our 5-Step Method, 30 years in the making, is as solid and innovative as ever but it's all for one purpose, much like the original 19th century club: to move our client's careers forward and support them every step of the way.
Every great company has a dedicated team behind the curtain, powering the magic.
This is ours.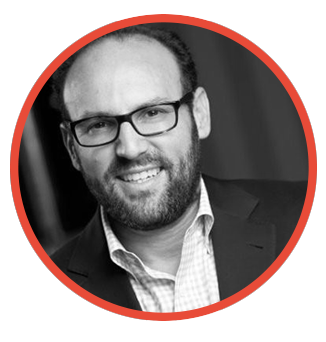 Darren

Kimball
Principal & CEO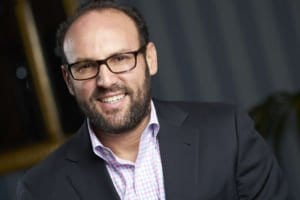 Darren Kimball
Principal & CEO
Wheezing his way through a high school summer job at a birdseed factory, Darren learned a lesson he's been applying ever since – choose your job with care. Some years later, following a highly successful career on Wall Street, he's now serving as CEO of GetFive, bringing thoughtful analysis and insight to others on their own career journeys.
After graduating with a Bachelor's degree from the Wharton School, Darren rose through the ranks to become one of the top stock analysts in the country, according to the Institutional Investor Magazine. At only 27, he was named a Managing Director at Merrill Lynch. Later on, he held senior roles at Lehman Brothers and the hedge fund George Weiss Associates.
Notwithstanding his success on Wall Street, Darren craved a hands-on entrepreneurial opportunity. He seized on that opportunity in 2013 with the acquisition of The Five O'Clock Club.
Darren was greatly inspired by the awesome work that The Five O'Clock Club was doing to help individuals with their careers. By making the jump from portfolio manager to entrepreneur, Darren hopes to inspire others to pursue their own stretch career goals.
Favorite Quote: Everybody falls, everybody fails, everybody, it is how you recover. Billy Joel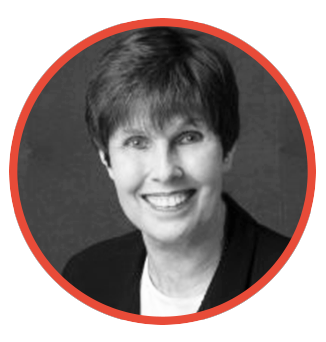 Anita

Attridge
SVP, Executive Coaching & Leadership Development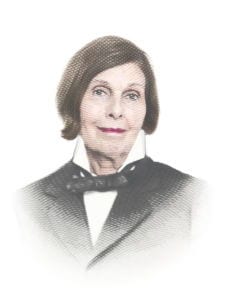 Anita Attridge
SVP, Executive Coaching & Leadership Development
One of Anita's first jobs was teaching classes at a self-improvement school, and she hasn't wavered in her career path since. She's held senior leadership roles in HR and Training and Organization Development at Xerox, Merck and the Nature Conservancy.
As SVP of Executive Coaching at GetFive, Anita's focused experience allows her to quickly discern the bare bones of any situation and then support her clients through to the best solution. She believes in efficiency, dedication, and heart — a hard-to-balance combination that she uniquely champions with unique flair and grace. She recharges in her garden and long walks along the Jersey Shore.
Favorite Quote: It's never too late to be who you might have been. George Elliot
Nancy

Karas
SVP, Community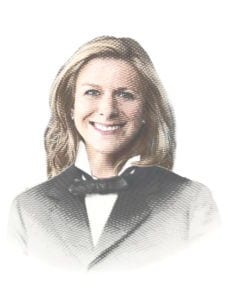 Nancy Karas
SVP, Community
Nancy cut her coaching teeth as a teenager, working with other teens in Rockland Psychiatric Center. It scared her half to death, but taught her some pretty big life lessons like gratitude, graciousness, and self-confidence.
Her education and experience launched a career advocating for employee rights within the workplace. After getting her Master's degree in Human Resources Management, Nancy spent the next 20 years climbing the ladder in corporate America (and South America), including senior roles at Milbank Tweed, Coinbra Frutesp Agroindustrial, David Yurman, and Morgen-Walke. After many years at the helm, she moved back out West to the mountains and sunshine and dedicated herself to coaching.
As GetFive's most charismatic brand ambassador, she is now a well-known speaker and executive coach and helps people remain positive and future-focused in their careers. She lives by the principle that you must know your own worth, follow your own heart, and fire the committee that lives in your head.
Favorite Quote: Go out on a limb. That's where the fruit is. Will Rogers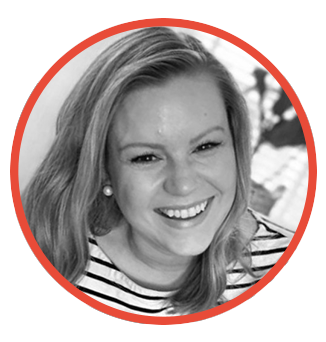 Linsey Odre
VP, Strategic Accounts & Communications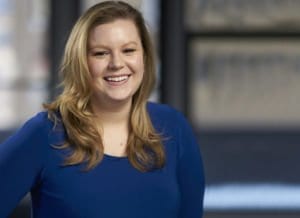 Linsey Odre
VP, Strategic Accounts & Communications
This pen-wielding former D-1 athlete, Instagramming foodie has a penchant for living life as fully as possible. She is a practicing oenophile who spends her free time planning and dreaming about future vacations to various wine regions around the world.
Linsey's wit is as quick as the fast-paced culinary, fashion, and tradeshow industries she came from. Her confidence in who she is has allowed her to excel in every job she's held and to find creative solutions during stressful moments. A giver in every sense of the word, she'll show you the hidden gems around NYC she has collected over the years just as fast as she'll share a coveted family recipe.
At GetFive, she manages key client relationships and strategic initiatives, as well as spearheading GetFive's ad hoc culture committee.
Favorite Quote:
Happiness can be found in the darkest of times, if one only remembers to turn on the light.  J.K. Rowling
Kate Giuliano
VP, Client Success and Experience
Kate Giuliano
VP, Client Success and Experience
Kate comes to GetFive with a B.S. in Childhood & Special Education from Manhattan College with 4 years of being a special educator under her belt. Being an Elementary school teacher has shaped her approach in her 'Client Success' role; reminding her to be patient, listen carefully, remain positive and keep smiling.
This Muggle (with an adorable Puggle) lives in Gramercy with her husband, Chris. Kate is a Harry Potter enthusiast & aspiring photographer who spends most of her "free-time" studio-hopping through Manhattan & dining at any restaurant with a minimum of 4 stars on Yelp.
Kate has always been drawn to opportunities that require her to put herself in the position of the individuals she has set out to help – and her role at GetFive is no exception. Kate thrives on being able to identify what an individual needs to be successful and finds solace in providing guidance and support along the way.
Kate's days at GetFive involve a wide-range of client-facing support, ensuring that each job seeker that comes to GetFive has an in-office representative with their best interest in-mind.
Favorite Quotes:
"Teamwork Makes The Dreamwork"
"A little consideration, a little thought for others, makes all the difference." – Eeyore, Winnie the Pooh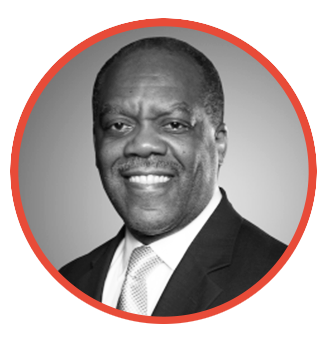 Theodore

Henderson
VP, Business Development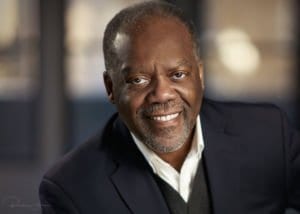 Theodore Henderson
VP, Business Development
Theodore has reached a wide audience over his 20 years as a leadership coach. He has affected and inspired change and improvement through his training and speaking engagements, work as a university professor, publications in Forbes, and personal growth and spirituality books. Theodore holds a Master's degree in Business Administration, concentrating in Finance and Information Systems as well as more than twenty years of success in technology sales and sales management.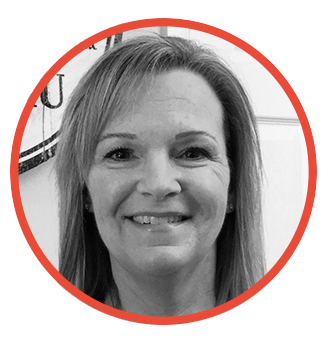 Pam

Hite
VP, Client Success & Operations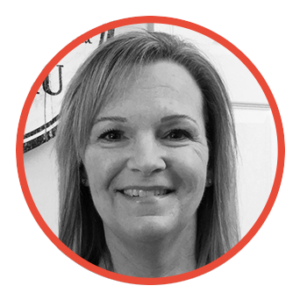 Pam Hite
VP, Client Success & Operations
Born and raised in Pennsylvania, Pam spent several years in retail management and recruiting after graduating from the University of Maryland. Her dedication to client success lead her to a training position with one of her clients. Pam made a business trip to Dallas, TX and moved there 6 months later. The experience of working on four different start-ups over 15 years and getting to wear so many different hats was exciting and exhausting but also invaluable.
In 2017, Pam decided to move back east to be closer to family. She works remotely from Williamsburg, VA, where she lives about 10 minutes away from Colonial Williamsburg and her favorite ghost tours.
Pam enjoys spending her free time with family and friends and her rescue mutt Motley! She is passionate about interior decorating, college football, wine tasting and anything involving dogs!!
Favorite quote: Nothing is impossible, the word itself says 'I'm possible'! – Audrey Hepburn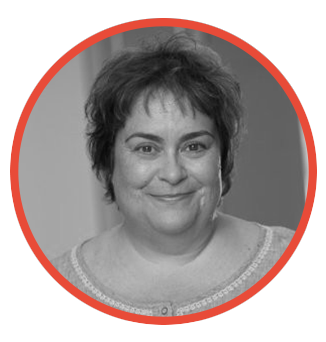 Teri

Coyne
Director of Programs
Teri Coyne
Director of Programs
When Teri is not pushing the envelope of our job search method, you might find her digging for Atlantic hard shell clams on the North Fork of Long Island.
Teri's coaching style is informed by over two decades of experience as a senior technology leader managing diverse, highly-skilled global teams and driving technology learning and communication programs for all levels of staff and as a Director of Marketing for a boutique IT Consultancy. She has been in the trenches, and worked her way through complex organizational structures and understands the challenges dedicated professionals have in attaining, maintaining and defining success.
In her personal life Teri is a published novelist (The Last Bridge, Random House) currently working on her second novel. In addition to her corporate experience, she has worked as a stand-up comedian, actress, museum security guard, filmmaker, director, waitress, housekeeper, babysitter and possibly for the CIA (it's a long story.)
Favorite Quote: "Never interrupt someone doing what you said couldn't be done."  Amelia Earhart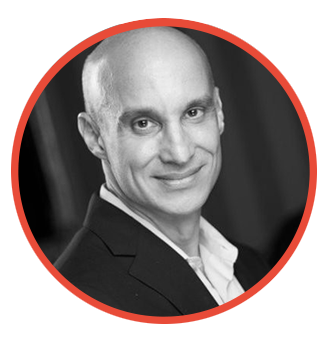 Robert

 Hellmann
Social Media Black Belt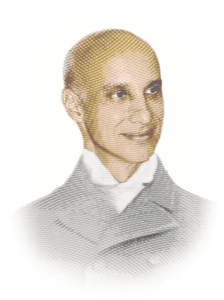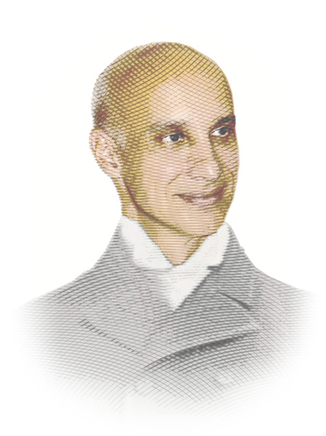 Robert Hellmann
Social Media Black Belt
Robert Hellmann has been a career and executive coach with GetFive since 2003. Rob has served as VP, Associate Director of the GetFive Coach Network, and has made substantial contributions to GetFive's coach training curriculum. He is an adjunct professor at New York University, teaching career development courses. Rob also brings 20 years of corporate management experience at organizations such as the Federal Reserve Bank of New York, JP Morgan Chase, and American Express.
Robert is the author of The Social Media Boost: Accessible Techniques To Accelerate Your Job Search And Career Growth With LinkedIn®, Twitter® And Other Social Media, published by The Five O'Clock Club in 2016.
Favorite Quote: "In 20 years you'll regret more the things you didn't do than the ones you did."  Mark Twain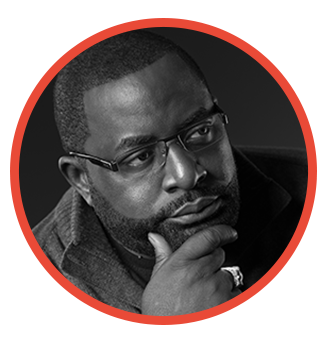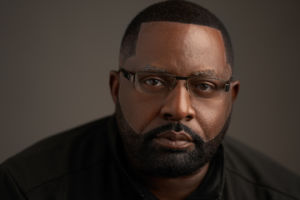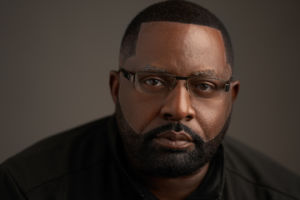 Back in the day when you had to write code just to run a program on a Macintosh, Rickey became fascinated with computers. He bought his first computer when he was 17. When it broke, the store told him that it would take two weeks and a lot of money to fix. Instead, Rickey checked out a book from the Roosevelt library and fixed it himself. The rest was history.
Rickey knows how to get things done, from wrangling computers, networks, and software, to managing the people who run them. His thirst for knowledge is insatiable, and if he is not working on a big project, you'll find him enjoying a LinkedIn Learning tutorial like it was a Knicks playoff game.
Rickey is also an award-winning photographer and publisher of the Dream Team Magazine, which profiles young people doing positive things.
Favorite Quote: The dumbest question is the question unasked.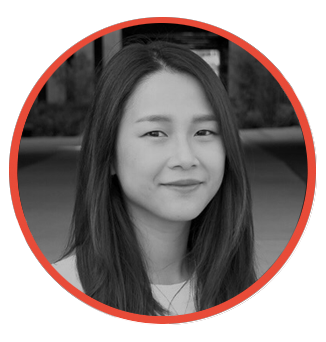 Yachu

Chang
Marketing Manager
Yachu Change
Marketing Manager
Originally from Taiwan, found herself fascinated by the big apple and draw to be part of it. With MS degree in Marketing and experience from her previous endeavors, Yachu joined GetFive to start a new adventure.
As a complete newcomer to NYC, she is still exploring. Outside of work, Yachu enjoys taking walks around the city and trying out restaurants. She might not know where the 6th avenue is, but she knows where all the authentic bubble tea shops are. Her current challenge is to walk as fast as other New Yorkers do (working on it).
Yachu works on marketing campaigns and projects to build up engagement with clients and to grow brand awareness at GetFive.
Favorite Quote: "Doing the best at this moment puts you in the best place for the next moment."  Oprah Winfrey