THE FIVE O'CLOCK CLUB IS NOW GETFIVE
We are excited to announce that we have rebranded as GetFive. Here's why. Our new, responsive outplacement platform, powered by our time-tested 5-Step Method, demanded a streamlined evolution of our historical name. Our state-of-the-art job search solution continually adapts to the fast pace of technological change in recruiting, job search, and the job market.
Technology is changing the way we work. And, it is changing how our careers evolve. Success in your career used to mean being successful on the job. Today, success in your career is being successful on the job and between jobs. This is what we call Career SustainabilityTM.
So, we created the G5 Hub, making our 5-Step Method more modern and accessible than ever. Our approach is designed to reduce employee transition time by 55% and create Career SustainabilityTM. Our track record proves it.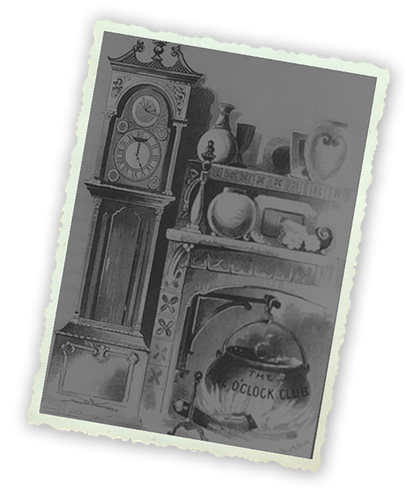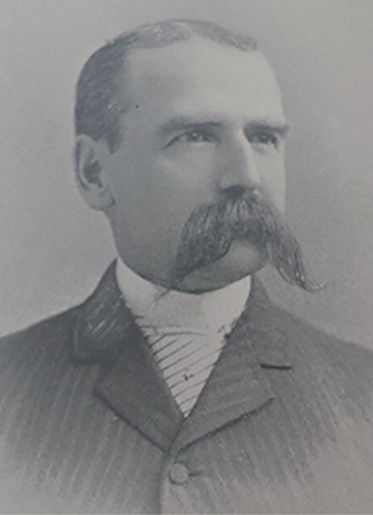 The Curious History of The Five O'Clock Club
In the 1880s, while the rest of the world was discussing mustache fashion, businessmen in Philadelphia were establishing a reputable members-only club that brought together prominent members of the community to share cognac and cigars while they traded ideas and supported one another's endeavors. As this original club charter says, it was all "in a spirit of fellowship and good humor." These original Five O'Clock Club members clearly intended to have a good time while navigating their business lives.
Fast forwarding to the 1980s, this became the inspiration for our original name. Our 5-Step Method, 30 years in the making, is as solid and innovative as ever but it's all for one purpose, much like the original 19th century club: to move our client's careers forward and support them every step of the way.
To better your career.
Top Photo:  The Five O'Clock Club at Tammany Pea Shore Fish-House by Mr. Edmund Stirling. 
Inset Photo:  William B.  MacKellar, a member of The Five O'Clock Club in the 1880's from 
"History of the Five O'Clock Club of Philadelphia" by J. Hampton Moore
Every great company has a dedicated team behind the curtain, powering the magic.
This is ours.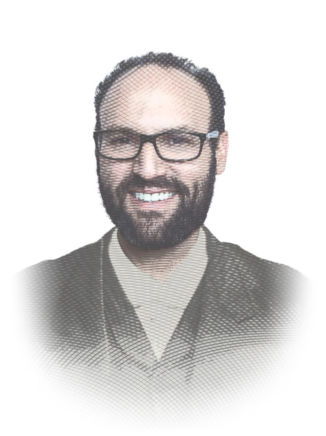 Darren

Kimball
Principal & CEO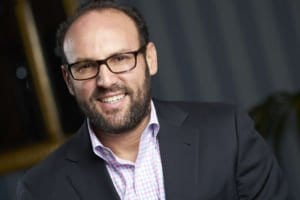 Darren Kimball
Principal & CEO
Wheezing his way through a high school summer job at a birdseed factory, Darren learned a lesson he's been applying ever since – choose your job with care. Some years later, following a highly successful career on Wall Street, he's now serving as CEO of GetFive, bringing thoughtful analysis and insight to others on their own career journeys.
After graduating with a Bachelor's degree from the Wharton School, Darren rose through the ranks to become one of the top stock analysts in the country, according to the Institutional Investor Magazine. At only 27, he was named a Managing Director at Merrill Lynch. Later on, he held senior roles at Lehman Brothers and the hedge fund George Weiss Associates.
Notwithstanding his success on Wall Street, Darren craved a hands-on entrepreneurial opportunity. He seized on that opportunity in 2013 with the acquisition of The Five O'Clock Club.
Darren was greatly inspired by the awesome work that The Five O'Clock Club was doing to help individuals with their careers. By making the jump from portfolio manager to entrepreneur, Darren hopes to inspire others to pursue their own stretch career goals.
Favorite Quote: Everybody falls, everybody fails, everybody, it is how you recover. Billy Joel
Anita

Attridge
SVP, Executive Coaching & Leadership Development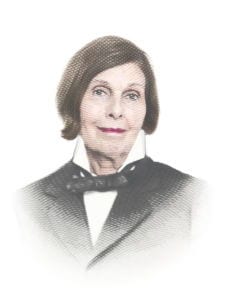 Anita Attridge
SVP, Executive Coaching & Leadership Development
One of Anita's first jobs was teaching classes at a self-improvement school, and she hasn't wavered in her career path since. She's held senior leadership roles in HR and Training and Organization Development at Xerox, Merck and the Nature Conservancy.
As SVP of Executive Coaching at GetFive, Anita's focused experience allows her to quickly discern the bare bones of any situation and then support her clients through to the best solution. She believes in efficiency, dedication, and heart — a hard-to-balance combination that she uniquely champions with unique flair and grace. She recharges in her garden and long walks along the Jersey Shore.
Favorite Quote: It's never too late to be who you might have been. George Elliot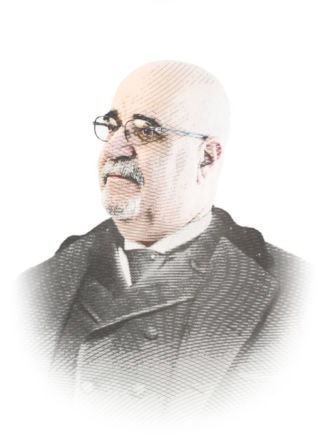 Jerry

Iannaccone
SVP, Client Success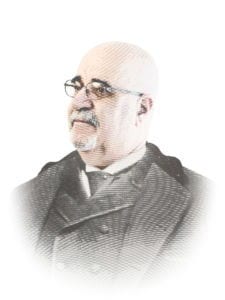 Jerry Iannaccone
SVP, Client Success
Born and raised in NYC, "Brooklyn Jerry" or "the Jobfather" has a wealth of experience hiding behind his wide smile. He's spent more than 30 years in Fortune 500 corporate operations, starting in data processing, computer programming, and client relations, and working up to facility operations, corporate budgeting and labor operations. He also knows first-hand what it's like to be unemployed, which gives him the ability to talk clients through the first days of a new job search with the perfect balance of heart and hope. Now a grandfather of three, he's instilling qualities of persistence and hard work in his grandkids, and teaching them how to scope out the best hot dog cart in the city. (Dirty Water Dogs, folks. He swears by 'em!)
When the road gets difficult, Jerry has learned that it's best to talk it out, which is why he's particularly gifted at matching clients to coaches: He listens and discerns, and usually comes up with a solution that's going to work best for the job searcher and the coach.
Favorite Quote: If everyone is thinking alike, then somebody isn't thinking. George S. Patton.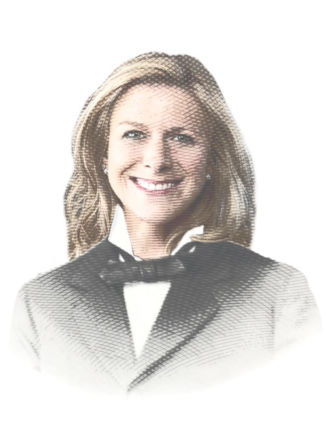 Nancy

Karas
SVP, Community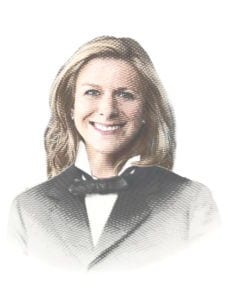 Nancy Karas
SVP, Community
Nancy cut her coaching teeth as a teenager, working with other teens in Rockland Psychiatric Center. It scared her half to death, but taught her some pretty big life lessons like gratitude, graciousness, and self-confidence.
Her education and experience launched a career advocating for employee rights within the workplace. After getting her Master's degree in Human Resources Management, Nancy spent the next 20 years climbing the ladder in corporate America (and South America), including senior roles at Milbank Tweed, Coinbra Frutesp Agroindustrial, David Yurman, and Morgen-Walke. After many years at the helm, she moved back out West to the mountains and sunshine and dedicated herself to coaching.
As GetFive's most charismatic brand ambassador, she is now a well-known speaker and executive coach and helps people remain positive and future-focused in their careers. She lives by the principle that you must know your own worth, follow your own heart, and fire the committee that lives in your head.
Favorite Quote: Go out on a limb. That's where the fruit is. Will Rogers
Linsey Odre
VP, Strategic Accounts & Communications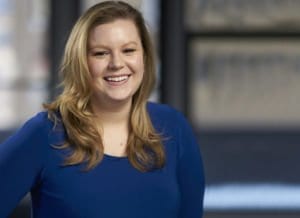 Linsey Odre
VP, Strategic Accounts & Communications
This pen-wielding former D-1 athlete, Instagramming foodie has a penchant for living life as fully as possible. She is a practicing oenophile who spends her free time planning and dreaming about future vacations to various wine regions around the world.
Linsey's wit is as quick as the fast-paced culinary, fashion, and tradeshow industries she came from. Her confidence in who she is has allowed her to excel in every job she's held and to find creative solutions during stressful moments. A giver in every sense of the word, she'll show you the hidden gems around NYC she has collected over the years just as fast as she'll share a coveted family recipe.
At GetFive, she manages key client relationships and strategic initiatives, as well as spearheading GetFive's ad hoc culture committee.
Favorite Quote: Happiness can be found in the darkest of times, if one only remembers to turn on the light.  J.K. Rowling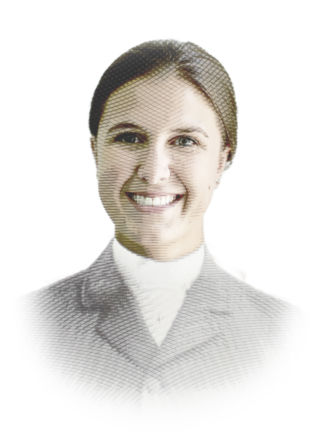 Kate Giuliano
VP, Client Success and Experience
Kate Giuliano
VP, Client Success and Experience
Kate comes to GetFive with a B.S. in Childhood/Special Education from Manhattan College with 4 years of being a special educator under her belt. Being an Elementary school teacher has shaped her approach in her 'Client Success' role; reminding her to be patient, listen carefully, remain positive and keep smiling.
This Muggle (who has an adorable Puggle) lives in Greenwich Village with her husband, Chris, who she has been dating since high school in their tiny hometown of Nanuet ("it's in Rockland County-close to the Palisades Mall"). She is a Harry Potter enthusiast & aspiring photographer.
Fun fact: Kate has a freckle patch on her left arm that gets more freckles as she ages! What started as 2 or 3 freckles when she was born is now about 100 (about the size of a silver dollar).
Favorite Quotes:
"Teamwork Makes The Dreamwork"
"A little consideration, a little thought for others, makes all the difference." – Eeyore, Winnie the Pooh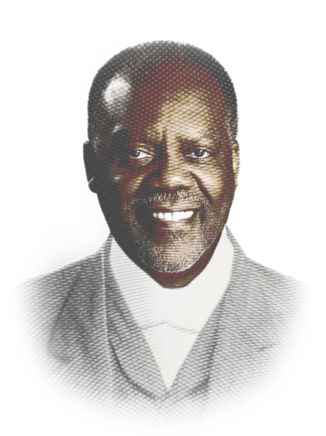 Theodore

Henderson
VP, Business Development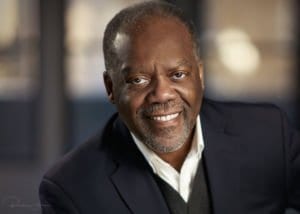 Theodore Henderson
VP, Business Development
Theodore has reached a wide audience over his 20 years as a leadership coach. He has affected and inspired change and improvement through his training and speaking engagements, work as a university professor, publications in Forbes, and personal growth and spirituality books. Theodore holds a Master's degree in Business Administration, concentrating in Finance and Information Systems as well as more than twenty years of success in technology sales and sales management.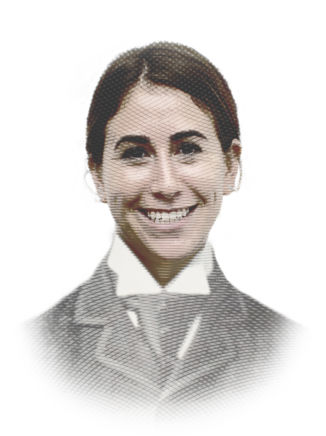 Sally

Schachat
Marketing Manager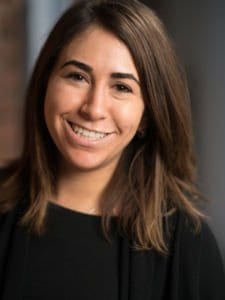 Sally Schachat
Marketing Manager
Sally majored in history at the University of Michigan (Go Blue!), specializing in Mongolian and Middle Eastern studies, but has not yet found a way to weave her knowledge of Mongolian yurts into her marketing and program management projects at GetFive.
When Sally isn't brushing up on her knowledge of Central Asian culture, she can be found taking endless pictures of her dog River in Jersey City or trying new workout classes around Manhattan.
Favorite quote: The team, the team, the team – Bo Schembechler (former University of Michigan football coach)
Teri

Coyne
Senior Methodologist
Teri Coyne
Senior Methodologist
When Teri is not pushing the envelope of our job search method, you might find her digging for Atlantic hard shell clams on the North Fork of Long Island.
Teri's coaching style is informed by over two decades of experience as a senior technology leader managing diverse, highly-skilled global teams and driving technology learning and communication programs for all levels of staff and as a Director of Marketing for a boutique IT Consultancy. She has been in the trenches, and worked her way through complex organizational structures and understands the challenges dedicated professionals have in attaining, maintaining and defining success.
In her personal life Teri is a published novelist (The Last Bridge, Random House) currently working on her second novel. In addition to her corporate experience, she has worked as a stand-up comedian, actress, museum security guard, filmmaker, director, waitress, housekeeper, babysitter and possibly for the CIA (it's a long story.)
Favorite Quote: "Never interrupt someone doing what you said couldn't be done."  Amelia Earhart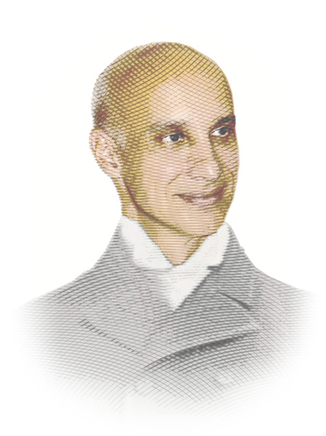 Robert

 Hellmann
Social Media Black Belt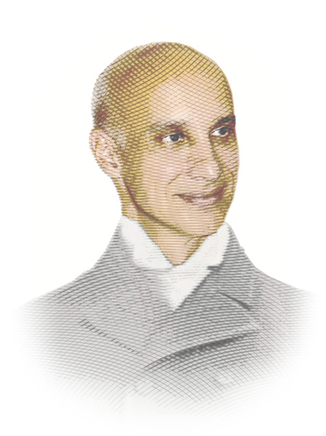 Robert Hellmann
Social Media Black Belt
Robert Hellmann has been a career and executive coach with GetFive since 2003. Rob has served as VP, Associate Director of the GetFive Coach Network, and has made substantial contributions to GetFive's coach training curriculum. He is an adjunct professor at New York University, teaching career development courses. Rob also brings 20 years of corporate management experience at organizations such as the Federal Reserve Bank of New York, JP Morgan Chase, and American Express.
Robert is the author of The Social Media Boost: Accessible Techniques To Accelerate Your Job Search And Career Growth With LinkedIn®, Twitter® And Other Social Media, published by The Five O'Clock Club in 2016.
Favorite Quote: "In 20 years you'll regret more the things you didn't do than the ones you did."  Mark Twain