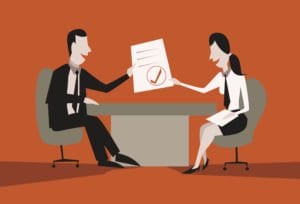 Many recent college graduates, homemakers or those with little or low work experience sometime feel as though they have little to offer. As a result, many have a great deal of trouble when it comes to writing a resume.
The truth is, however, that everyone has done things that can be contribute to a great resume. GetFive has collected a number of resume-building techniques that top executives use, and you too can apply them to your job search — no matter how meager you think your experience is.
The Process
You can begin brainstorming for your resume by doing the following exercises:
What fields do you think you would like to go into? If you have a clear idea about what you want to do in the future, that's great. Even if you don't, you can still have a great resume.
List all the work you have ever done before or during your marriage or school. It does not matter whether you earned money.
List all the volunteer work you have ever done for your place of worship, school, neighbors and friends. What do you find yourself doing again and again? Do you find you are always baking cakes for parties, for example, or frequently babysitting or volunteering to tutor? List these activities.
List the names of organizations you have belonged to and any courses you have taken.
What are your strongest personality traits? Are your detail-oriented? Are you able to motivate others? Do you follow through on everything you tackle?
List your favorite hobbies, pastimes, or interests.
The Seven Stories Exercise®
Another highly successful technique devised by GetFive and used by executives is The Seven Stories Exercise®.
By helping you to uncover those things you enjoy doing, do well and would like to do again, this exercise is key to building a great resume. Through The Seven Stories Exercise, you will identify:
What you have done that you are proud of
Personality traits that will separate you from the competition
How to look at your work, school, and volunteer experience objectively
With an open mind, a little help from the career coaches at GetFive, and some of our tried and true methods, you too can develop a resume that truly reflects you.
Save
Save
Save