GetFive, a leading provider of modern outplacement and career development solutions, named its 2022 HR Hero Award Recipients today. The annual award, now in its 16th year, recognizes HR professionals for their outsized contributions to their organizations and communities. But, this year is surely in a league of its own!
"HR leaders exceled again in 2021, buttressing their organizations in the handling of vital and complex issues around employee safety, health & wellness, remote and hybrid work environments, and record talent migration. The four individuals we are recognizing today are emblematic of this strength." said Darren Kimball, CEO of GetFive.
Nominations are sourced from our HR community. For each nomination received, a $50 donation has been made to Mobilization for Justice, whose mission is to achieve social justice, by prioritizing the needs of people who are low-income, disenfranchised or have disabilities.
The four award recipients were selected from a long list of impressive nominations submitted by their industry peers:
Admas Kanyagia, VP Social Impact, DigitalOcean
Outstanding Volunteerism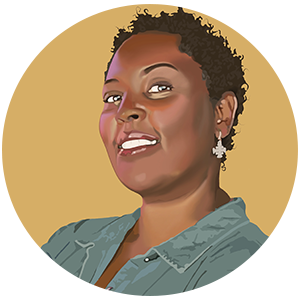 Admas immigrated to the US from Kenya at the age of 15. Although she grew up middle class, pockets of extreme poverty were always quite visible. In fact, her mother was a nurse during the first wave of the HIV crisis. Based on her upbringing, Admas always knew she wanted to give back.
After receiving her undergraduate degree at Stanford, Admas's first job was working in the Skid Row neighborhood of Los Angeles. There, Admas witnessed poverty and distressing conditions, but she also saw what a nonprofit with an effective solution could achieve. For many residents, there was a miraculous transformation.
Now, as VP of Social Impact at DigitalOcean, Admas comes at every challenge and opportunity with "an infectious can-do spirit and warm air of approachability", according to her fans. Her tenacity, strategic thinking, and ability to build consensus are among the leadership qualities that have contributed to her success in this field.
Prior to joining DigitalOcean, Admas was the Head of Social Impact for the GitHub subsidiary of Microsoft, where she instituted a matching program of up to $15,000/individual to leverage the impact of employee charitable contributions, helped initiate a skills-based volunteering program, and motivated external suppliers to be more involved in its Volunteer Week.
Given Admas's nature, there is a both a professional and personal commitment to her work. Never wanting to be too far removed from the front lines, she remains deeply involved in personal volunteer activities in her community. She is a board advisor at Mobile Pathways, which supports immigrants with legal services, and a funder & advisor to a local food shelter, to name just a couple.
Reflecting on her career, Admas reports that among her most satisfying accomplishments to date was the building of a global team of women from diverse backgrounds – one of the only at GitHub – and the scores she has received from her team on her management style.
Nicole Geraci, Director, HR, Tradeweb
Outstanding Volunteerism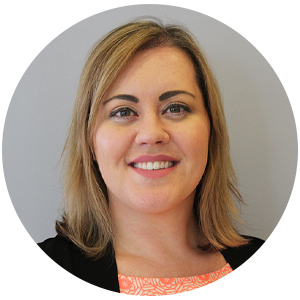 Back in college, Nicole thought she might become a criminal profiler. But after an internship with a victim services unit, she decided that being a victim advocate was just too much emotionally for her. That is when she realized that she could fulfill her desire to help people by pursuing a career in HR.
While her HR career has flourished, Nicole has kept a steadfast commitment to volunteerism, donating so much of her personal time to organizations that she cares for. Nicole has been successful in further amplifying her impact by advocating for her top causes within Tradeweb. She has found ways to integrate charitable fundraising with Tradeweb's Employee Networks and rally employees to donate their time and attention.
One big supporter wrote: "The care and attention Nicole brings to our New York community is motivational to her employees and team around her, but the actionable change she has made in individuals' lives is the true inspiration."
Over the years, she has spent much of her free time working with underserved and homeless populations, advocating for more access to healthy food, social services and basic personal care items on their behalf. Nicole has been an active member of the New York Junior League since 2007, chairing and leading a long list of initiatives over that time, including advocacy for survivors of domestic violence and sexual assault.
During her tenure at Tradeweb, Nicole has also done notable work with the Women's Bond Club, an organization focused on bringing gender equity to Wall Street. Because of her continued focus on the scholars, Nicole was asked to join the WBC Careers Committee. Tradeweb has hired many WBC interns and in 2021, Tradeweb hired their first full time WBC Scholar.
Nicole has been an active volunteer and advocate for the Urban Outreach Center NYC and has brought the Tradeweb x UOC partnership to life. Nicole volunteers regularly at different food banks across the city, helping to prep and distribute food. She regards this as perhaps her most cherished activity. Before the pandemic, Nicole relished the opportunity to serve hot dinners and "get to know the people that are invisible to so many". She wanted UOC's visitors to "feel like they were at a restaurant and to be treated like guests."
Nicole spearheaded Tradeweb's involvement with the Emily K Center in Durham, NC, whose mission is to help dismantle systemic barriers that have historically impeded students' access to college education. Nicole became an unofficial advisor to the charity in regards to what potential employers are looking for, and in 2021 was awarded the inaugural Duke University Service Award, recognizing her unwavering support and dedication to the charity.
Jill Burke, SVP, People, Restaurant365
Compassion in Employee Relations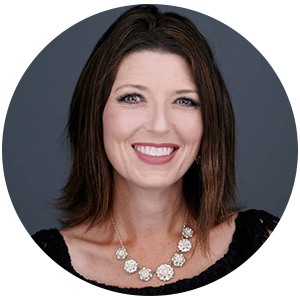 At the onset of the pandemic, Jill's team was downsized, leaving her to shoulder an even larger set of responsibilities with fewer resources. Her response was to launch unique and creative solutions to keep company morale high. A terrific example is the creation of "What's Cooking", a talk show style virtual format that involved episodes of engaging employee interviews, natural "home" interruptions, and good-natured banter.
Jill's philosophy is to "invite the whole person". She believes that if her colleagues bring themselves and feel connected that they will be more creative, work harder and stay longer.
The proof is in the results. R365 experienced a mere 4% turnover in 2020. Last year, they acquired their largest competitor and offered positions to all acquired company employees. As we exit the pandemic, growth has returned at a healthy 20% clip.
But Jill's level of care and concern for her employees goes to an even higher level. How's this for an example? Jill brought meals to an employee 45 mins away that was struggling to care for an unwell baby during the height of the pandemic, leaving them safely on the porch. Jill had never even met the employee, who had been hired virtually.
In the words of one supporter, "She is dedicated to help you, as an individual, and our company, as a whole, to achieve greater things. Her business is people, and we are her people."
If you ask Jill where she finds her strength to take such a personal approach to her role, she will reference the Tale of the Starfish. The tale is about a young girl who is saving starfish stranded on a beach one at a time. Someone asks her why she is bothering to do it because she can't possibly save all of the many starfish that line that beach. The young girl replies "Well, I made a difference for that one!"
The employees love Jill and the feeling is mutual. Jill says Restaurant365 is the best company she's ever worked at.
Michele Vasquez, Global Talent Director, Reckitt
Outstanding Mentorship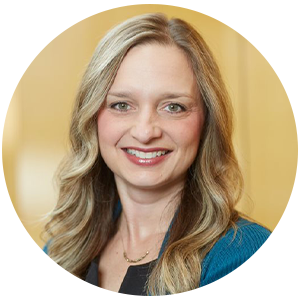 When you consider what was on Michele's plate last year, no one would have blamed her for putting a few things, like mentoring, on the backburner. But, that is not Michele. Michele took on one of the biggest divestiture projects in the company's history as an HR Lead, impacting some 3,000 employees across several countries. And, despite the sometimes-overwhelming workload of this additional role, she continued her mentorship of numerous individuals both inside and outside of the HR function.
As a mentor, Michele is never afraid to tackle the difficult or uncomfortable situations. She has a unique ability to mentor upward along with across diverse business channels. People naturally gravitate to her for her honesty, judgment-free support and ability to give sound advice to those that need it (even when they didn't even realize it).
Michele draws inspiration from her unorthodox background. She started her career in music and theater, a field where feedback comes fast and often. She has co-opted this approach in her mentoring and in her approach to HR, in general. Michele takes pride in being an open person who is comfortable getting feedback. That vibe is likely part of why people respond to her the way they do.
Michele's fans describe her as "fearless, honest, nonjudgmental, and a giver of sound advice". Michele's track record is undeniable. Her mentees are receiving promotions or earning expanded responsibilities at an impressive rate.
About GetFive
GetFive is a leading provider of scalable solutions in Modern Outplacement (moving on) and Career Development (moving up). Our outplacement solution is built specifically to reduce the reputational risk associated with managing the ups and downs of the business cycle. If you can protect your Glassdoor rating, while preserving the freedom to manage your bottom line, you are way ahead of the game. Similarly, our career development solution helps you tap into the real potential of your workforce with a flexible, method-based approach that creates a greater level of commitment and motivation. Invest in the success of your employees and watch your employer brand thrive! Learn more at getfive.com.