NEW YORK (PRWEB) MARCH 26, 2019/ CISION /
Recognizing HR professionals for outsized contributions to their organizations and communities
GetFive, a leading provider of modern outplacement and career management solutions, named its 2019 HR Hero Award Recipients today. The annual award recognizes HR professionals in four categories for their outsized contributions to their organizations and communities.
"The HR Hero Award tradition began back in 2006 and it has gotten stronger each year, thanks to the support of the HR community. It is a privilege to honor these amazing individuals," said CEO Darren Kimball.
The four award recipients were selected from a long list of impressive nominations submitted by their industry peers:
Elevating The Strategic Role Of HR
Maryanne Spatola, Former SVP, Chief Human Resources Officer, Solix Inc.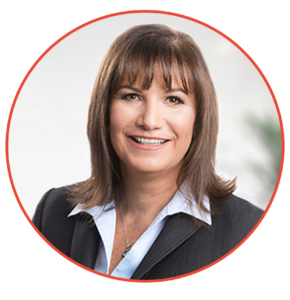 Maryanne Spatola is a tireless advocate for the HR function's evolution both inside and out of her corporate roles. Supporters of Maryanne say that she both talks the talk and walks the walk. She bristles at HR's "bad brand" and perceptions of it as a "policing' profession. Through her adjunct teaching roles at both NYU and Rutgers, Maryanne is educating and inspiring future HR leaders about the true potential of Strategic HR.
Maryanne was fortunate in being hired by Solix's new CEO at the time, who understood the value of Strategic HR. However, other constituents did not and there was much work to be done. In her role at Solix, she was able to transform the HR function, adding scale and preparing for growth. She is credited for navigating a "funky seat" well – from running the HR function to be being a driver on the senior leadership team to coaching the CEO to board involvement.
We'll close with this example. At Solix, enterprise clients were assigned a senior leadership team contact – in this case, Maryanne. A person familiar with the story explained an introductory meeting where you could feel the uncomfortable tension in the room, and the client asked Maryanne – "What's your role again?" She shared matter-of-factly that she was the CHRO, got down to business, and the relationship flourished that moment on.
Outstanding Mentorship
Selma Oliveira, Chief People and Culture Officer, Fogo de Chão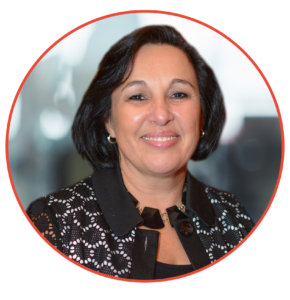 Selma Oliveira is often referred to as the "Matriarch of Fogo" and has an extraordinary ability to help people foster their dreams and navigate uncharted territory – from entry
level employees to her fellow executives. Her fans say that Selma helps people flourish professionally and personally, giving Fogo a supportive and familial culture. With the sometimes cut-throat reputation of corporate environments and fast-paced world of foodservice, Selma stresses the importance of humanity and compassion in the workplace and embodies those values in her professional relationships.
A specific example of Selma's mentorship can be found with an employee named Andy. Andy joined Fogo as a server, and he has since ascended to the executive role of President, International.
Andy points to Selma's mentorship as a significant contributor to his rise through the ranks at Fogo. Specifically, Andy states that Selma's honesty, belief and confidence in her team, and her overall inspirational nature have made her an outstanding mentor. What has always made a lasting impression for Andy is not simply how Selma treated him but how she treats everyone she meets. Selma is able to genuinely connect with team members at all levels of the organization.
Compassion In Employee Relations
David Epstein, Director of HR, Doctors Without Borders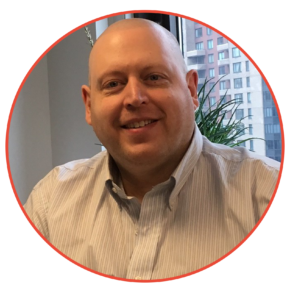 For David Epstein wanting to make a real difference and help people is part of his personal mission. His fans describe him as the "genuine article". He has demonstrated through his work and career choices that the mission and the importance of the work trump other considerations.
David took to heart the compassionate mission of Doctors Without Borders and extended that caring culture into "compassion in employee relations". At Doctors Without Borders, David is driven by a mission to make the lives of his employees better so they can focus on the good work they are doing for communities around the world.
During his tenure at Doctors Without Borders, David successfully weaved diversity & inclusion and wellness into the strategic plan. By drastically increasing the level of employee benefits, David was able to radically improve the quality of life for employees and their families. And who says compassion can't be profitable? In the last two years alone, David's approach to wellness and benefits saved the organization approximately half a million dollars.
Outstanding Volunteering
Jennifer Cook, GVP, Human Resources, JDA Software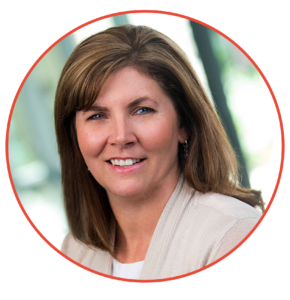 Jennifer Cook's dedication to volunteering is simply put – inspirational. On top of her demanding leadership role at JDA Software and raising a family, she is able to devote an impressive amount of time volunteering in her community and rescuing Boxers (the dog breed). However, it is her work with Samaritan's Feet, a non-profit global organization that provides shoes and hope to children in need, that clinched for her the title of HR Hero.
Jennifer was asked by Manny Ohonme, the founder of Samaritan's Feet, to be a part of their first annual Hope Giver campaign, which raised $80,000. Jennifer is generally found behind the scenes executing plans to perfection, but this request required her to be front and center and pushed her out of her comfort zone. After her initial fundraising plan came up short, Jennifer took a different approach. She hosted a donation party suggesting a $20 donation, good enough to outfit one child with a pair of shoes. Her persistence paid off. Jennifer's donation event raised $10,000. She then took the bold step to ask JDA CEO, Girish Rishi, for his help. Further efforts and JDA match funding raised enough money to put new shoes on 1,000 children.
Bringing the effort full circle, Jennifer was personally involved in distributing shoes to those in need in Singapore during a business trip in February.