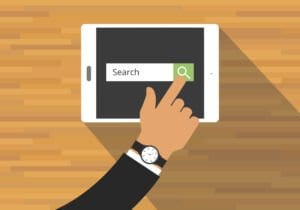 You've read all about the benefits of Google for Jobs and you want a piece of that pie. The exposure could mean the difference between discovering an adequate candidate and an incredible one. So how do you make it happen? It's not as simple as you'd think.
Google for Jobs is not a job board; it's an enhancement to the internet search. Just like other complex Google algorithms, that means to get the results, it scrapes the information deemed the highest quality from other places.
Therefore, if you're a recruiter or HR pro, you can follow one of two paths to try to get your information scraped and listings on Google for Jobs: use a third-party job site or integrate directly with Google.
Third-party Job Site
This is easy because you're likely already doing it — simply post your listings on job boards that are integrated with the Google for Jobs search engine. The thing is, this list of sites will always be growing and changing, so it's important to inquire before spending money on job listings. Once you confirm, work with your web developer to edit the html code so that Google recognizes the ad.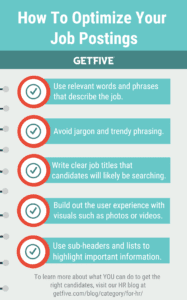 According to Proven.com, here is a list of current third-party partners of Google:
Monster
CareerBuilder
WayUp
DirectEmployers
Facebook
ZipRecruiter
Glassdoor
Snagajob
Care.com
Jobs.net
LocalJobNetwork
Jobing
Higher Education Recruitment Consortium
Madgex
myCNAjobs
America's Job Exchange
iCIMS
Jibe
LinkedIn
Lever
Integrate Directly with Google
The second way to get your postings to appear on Google for Jobs is through direct integration. This will definitely require the help of your web development team because it can get quite technical. You'll first need to post your jobs to your website and then you'll have to take optimization steps to make it "findable" by Google. Fortunately, Google provides instructions for doing so here.
As a general rule of thumb, when you're writing job posts, keep optimization in mind to rank higher in search results. That means you must use keywords and phrasing strategically. Here are a few basic steps to help you do so:
Use relevant words and phrases that describe the job.
Avoid jargon and trendy phrasing.
Write clear job titles that candidates will likely be searching.
Build out the user experience with visuals such as photos or videos.
Use subheads and bulleted lists to strategically highlight important information.
That's it! Whether you do one or both, these are the methods for getting on the sought-after Google for Jobs. Best of luck on increasing your exposure and finding the top talent you're dreaming about.