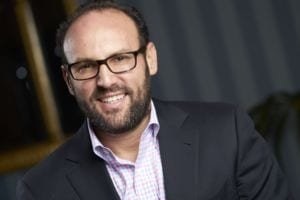 No matter the size of the organization or the industry it operates within, all businesses have two common goals: to maximize profit and minimize expense. Do this consistently quarter after quarter and you'll have a delighted board and grinning investors.
What's the key to achieving this success? More often than not, employees have a large influence on these outcomes. Employees are arguably a business's biggest asset, and hiring and retaining talent with a keen eye toward the future is an absolute must.
The climate of business, however, is changing. Technology, communication and industry integration continue to evolve lightning quick. In this atmosphere, certain skills help employees more than others regardless of where they work within an organization. These skills are key for new hires and can help guide you when considering whom to offer promotions.
To start, flexibility and willingness to embrace change are necessary in today's marketplace. Workers who struggle to "let go" and get outside their comfort zone will be left behind, and ultimately, become a financial drain. On the flip side, employees who are excited by change and demonstrate their willingness to adapt are highly desirable.
A knack for technology is another must-have skill, and it goes well beyond the IT department. Knowing how today's popular technology platforms influence the business is key for sales, HR, marketing and more. The cloud is also impacting all facets of business, and employees who demonstrate an ability to work with it are keepers. At a bare minimum, you should require computer skills and technical literacy from all new hires.
Can they talk the talk? Communication skills are especially valuable across the organization. Employees who listen actively and can write and speak well make awesome brand ambassadors. One of the most in-demand communication skills is the ability to explain complex topics in simplified ways to partners and customers.
Finally, problem-solving skills are essential among all employees. "I love holding my employee's hand through each step," said no manager ever. Seek out employees who are resourceful and have the ability to think outside the box so they can act creatively to complete projects on time. This is particularly important when considering promotions or evaluating new members of the C-suite.